Complete
Guide
to
the
West
Coast
Trail
West
Coast
Trail
Shipwrecks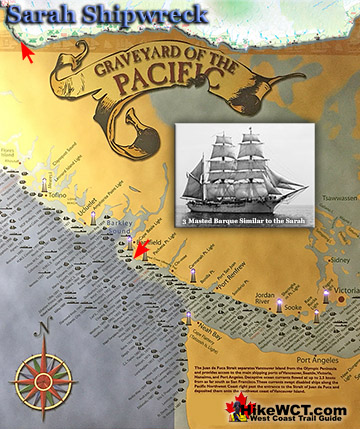 Seven kilometres into the
West Coast Trail
you will come to the shipwreck of the Sarah, hidden under the waves near the shoreline route of the trail. The Sarah was a three masted barque of 1206 ...
Read more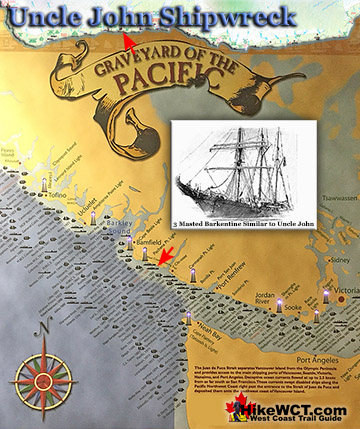 The Uncle John was a 138 foot, three masted barkentine of 314 tons. Built in Eureka, California in 1881 and wrecked one kilometre east of
Tsusiat Falls
on the
West Coast Trail
. She was inbound in ...
Read more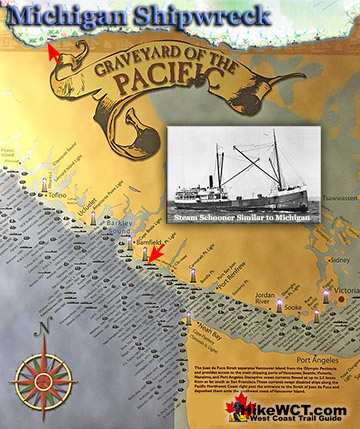 The Michigan shipwreck on the
West Coast Trail
is the first one you can see and actually touch, which is incredible since it is well over a century old.  On January 21st, 1893 this 695 ton steam ...
Read more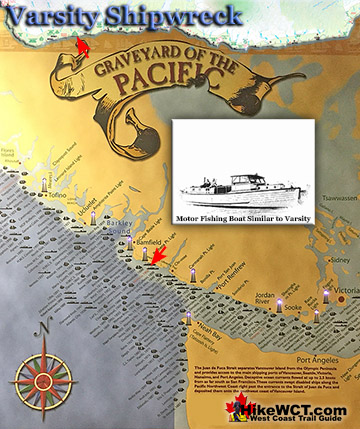 The Varsity was a fishing boat of 90 tons, returning to
Puget Sound
from California on February 5th, 1940. In bad weather and stormy seas, she abruptly struck the shore, just a kilometre past, what is ...
Read more
West
Coast
Trail
Campsites
Explore
BC
Hiking
Destinations!