West
Coast
Trail
Campsites
The
West
Coast
Trail
Guide
West
Coast
Trail
Shipwrecks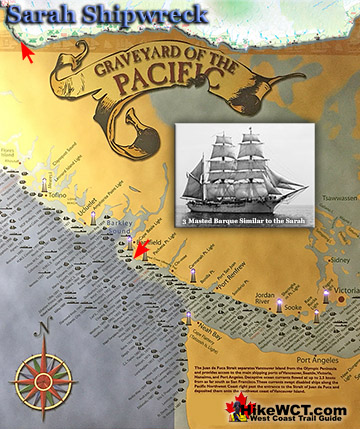 Seven kilometres into the
West Coast Trail
you will come to the shipwreck of the 
Sarah,
 hidden under the waves near the shoreline route of the trail. The
Sarah
was a three masted barque of 1206 ...
Read more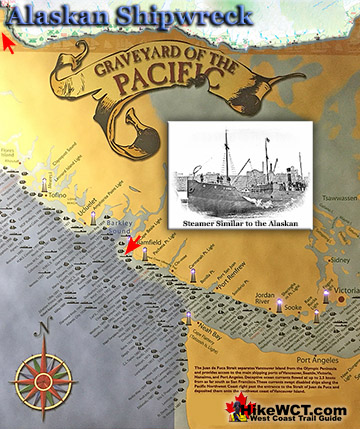 The
Alaskan
was a small, wooden hulled steamship of 150 tons built in Oregon in 1886. She was owned by a Vancouver freight company and was on route to Kildonan in 
Barkley Sound
 with 100 tons of box ...
Read More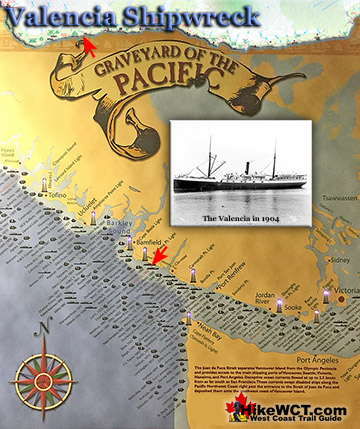 The
Valencia
is usually regarded as the worst shipwreck disaster in the
West Coast Trail
and the final impetus for the creation of the
West Coast Trail
. The SS Valencia was an iron-hulled, 1600 ton ...
Read more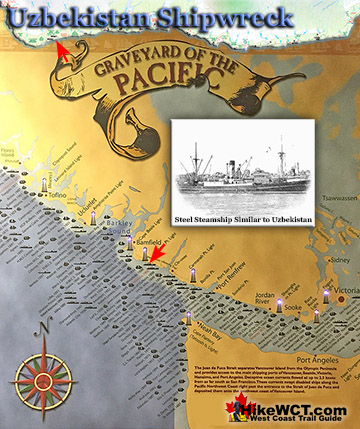 The
Uzbekistan
was a steel steamship of 2569 tons. Built in 1937 in France and became a shipwreck in
Graveyard of the Pacific
on April 1st, 1943. A Russian ship, the
Uzbekistan
was part of the ...
Read more
Explore
BC
Hiking
Destinations!