West
Coast
Trail
Campsites
The
West
Coast
Trail
Guide
West
Coast
Trail
Shipwrecks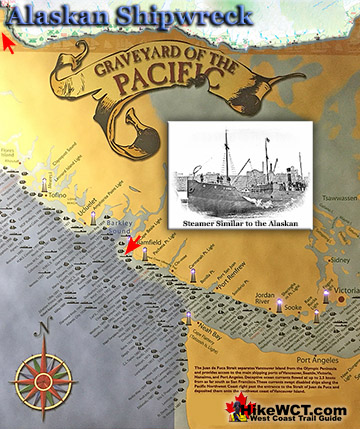 The Alaskan was a small, wooden hulled steamship of 150 tons built in Oregon in 1886. She was owned by a Vancouver freight company and was on route to Kildonan in 
Barkley Sound
 with 100 tons of box ...
Read More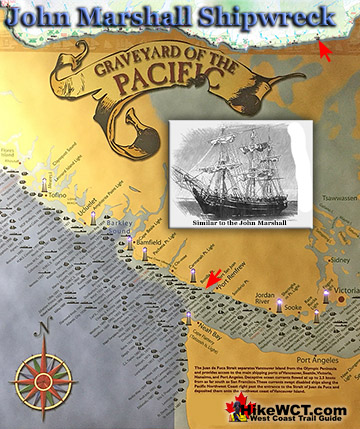 The John Marshall shipwreck is located under the waves just outside the mouth of
Camper Bay
at the 62 kilometre mark of the
West Coast Trail
. Owing to the great difficulty and slow progress hikers ...
Read more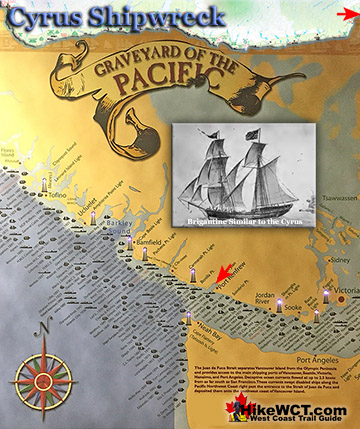 The shipwreck Cyrus is located just down from the
West Coast Trail's
Gordon River trailhead. If you stand at the wonderful, long, sandy beach that spans the width of Port San Juan and look out over the ...
Read more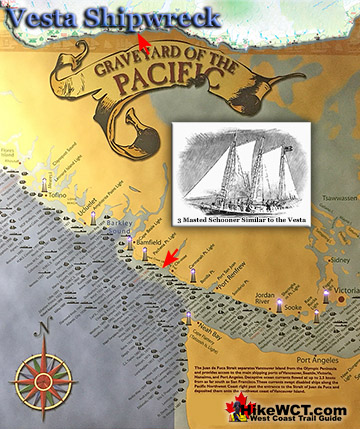 At about 29 kilometres on the
West Coast Trail
you will pass the Vesta shipwreck. This 3 masted schooner of 286 tons was wrecked here on November 10th, 1897. This 128 foot long sailing ship was ...
Read more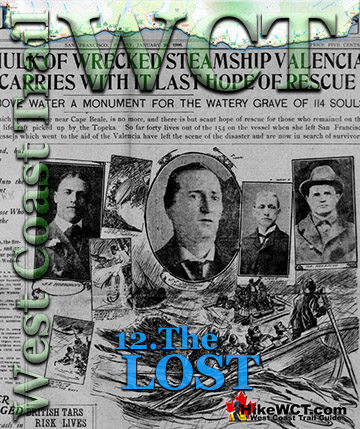 This is a much more accurate list of the victims of the Valencia shipwreck than all the other lists currently found online and in print.  The passenger and crew list given by the owners of the ...
Read more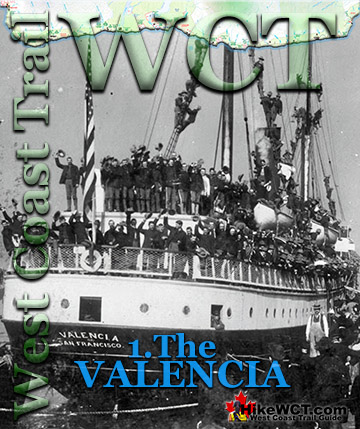 The Valencia was a 252-foot-long passenger steamship built in 1882 in Philadelphia. She served as a passenger ship down the eastern coast of North America until 1898 when she was sold to the Pacific ...
Read more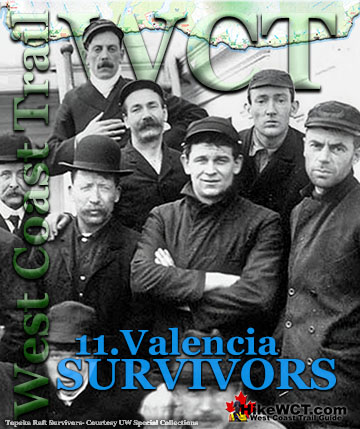 There were just 38 survivors of the Valencia shipwreck.  An estimated 140 people lost their lives on the ship over the course of 36 hours.  The 38 survivors escaped the ship at different times and ...
Read more
Explore
BC
Hiking
Destinations!